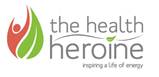 I'd like to take this opportunity to tell you a little bit about one of our success stories. One of our clients, Aileen Smith, has gone from being a stressed out, exhausted business woman to being a highly knowledgeable qualified Nutritionist and Lifestyle Coach.
About Aileen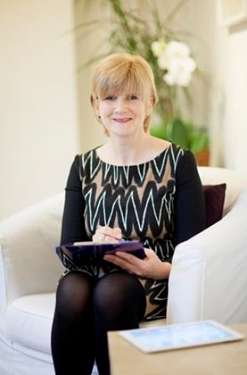 Aileen is a BANT and CNHC Registered Nutritional Therapist having chosen to follow 3 years of study and clinical training at the Institute for Optimum Nutrition in London to attain the DipION qualification. She set up The Health Heroine Nutrition Clinic to deliver nutritional therapy consultations (in person and virtually by skype). Locally, Aileen practices from The Jesmond Therapy Centre, 7 Holly Avenue West, Jesmond, Newcastle upon Tyne, NE2 2AR.
Aileen says: "My aim is to inspire clients to optimum health in a way that is easy and achievable. I love to help people who have the intention to live healthily yet feel they need nutritional expertise and guidance to help them achieve their personal health goals".
What led you into a health career?
My personal interest in nutrition and optimum health began whilst I was the owner/director of a busy food and hospitality company. Most business owners will agree that running a business often takes a toll on your health and I was no exception! Five or six years into the business I felt exhausted, stressed, lacking energy and was 60lbs overweight, I just knew that I had to take control of my life. I consulted with nutritional professionals and personal trainers.
That's when I became a client at Bodyguards (in 2005), which I have to say was a very positive turning point for me. I made changes to my eating, exercise and lifestyle habits all of which made a significant difference to my overall health. I've learned a new approach to my health and way of living.
By the time I sold my business in 2008, I was totally hooked on healthy living and knew clearly that I wanted my next business to focus on helping people achieve great health. I had lots of knowledge about healthy foods and how to prepare it, but I didn't understand the science underpinning healthy living advice and that's what led me to study nutritional therapy related to functional medicine.
How do you help clients?
I provide nutrition and wellbeing advice and coaching for clients interested in uncovering the root cause of their health concern and wishing to optimise their health naturally.
I'll prepare a Personalised Health Optimisation Plan that fits with their lifestyle, budget, food likes and dislikes, based on their personal health history and an analysis of their diet and lifestyle. Where appropriate I may recommend functional laboratory tests and/or nutritional supplements.
I love to help my clients by sharing my nutritional knowledge alongside my love of good food and my experience of making health and lifestyle changes whilst running a business and having a busy life.
I'm a 'foodie' at heart, I believe food is to nourish and to fuel you but it should always be fun, pleasurable and a social celebration. I like to offer help and practical advice to fit with a busy life and that people may easily adapt to their lifestyle.
What is your approach?
I've been trained to use a patient centred body systems approach. I will spend time listening to a client's health history and looking at the interactions between genetic, environmental, and lifestyle factors (such as sleep, relaxation, exercise, movement, nutrition and stress), which may be influencing symptoms and health conditions. I love to analyse a client's case to help identify the potential underlying reasons for their current health status. I find that being able to give a client an understanding of what is going on and what may have triggered their symptoms can assist them in implementing their health optimisation plan.
Who typically books a nutritional therapy consultation with you?
I work with a wide variety of clients, typically they are busy people who share a defining trait; they have the intention to live healthily however their current way of living isn't delivering the optimum health they desire.
Clients tend to fall into one of the following groups:
Already have a health condition or feel unwell and are interested to find out how nutritional therapy may support them.
Concerned about their future health, perhaps ageing or potentially developing a health condition experienced by other family members.
Consider they are fit and healthy but want to optimise their health and performance in their daily lives using nutritional therapy.
Curious to find out if they are eating and living in a healthy way and are looking for help to implement simple changes with regards to food choices, menus, cooking and lifestyle at home, at work and whilst socialising.
Aileen offers a no obligation introductory chat so you can find out how nutritional therapy and coaching may help you.
The Health Heroine Nutrition Clinic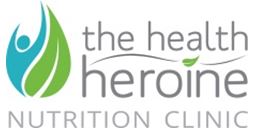 To book your Free 15 minute Introductory Call
http://thehealthheroinenutritionclinic.com/free-15-minute-introductory-call/
or email the clinic at
appts@thehealthheroinenutritionclinic.com.
Back to blog listing