Running correctly is not so much about looking good as feeling good, though it's hard to run correctly without looking pretty good too. And there are compelling reasons to learn how to do it. If you run correctly, you'll be less likely to get injured. That means your training will be more consistent and that might be the single most important factor in making progress.
Secondly, the ability to maintain good form will allow you to go faster or keep up the same speed for longer distances. Efficiency is critical to distance running, you need to avoid working against yourself.
Newcastle Running Academy has been set up as a bespoke service for runners that uses the latest biomechanics software, technique coaching and strength/conditioning to help improve running performance and reduce the risk of further injury. Our goal is to make you run more safely, efficiently and ultimately faster.
What does it involve?
Your initial individual running assessment takes approximately 60-90 minutes.
The assessment is undertaken to establish a baseline for your programme design. It includes a review of your static posture and alignment a Functional Movement Screen involving muscle strength/length testing and video analysis of your current running technique. The assessment is designed to identify the weak links in your running technique that will affect performance, enabling our experienced staff to develop your individual performance exercise program.
The performance package follows this up with 5 one on one coaching sessions each lasting 60 minutes. Your bespoke program is designed following your assessment ensuring it is specific to your individual needs. Work with our instructor to improve areas of weakness, enhance technique and efficiency and truly push your performance. Your final session includes a repeat of the video analysis to re-assess and highlight your progress.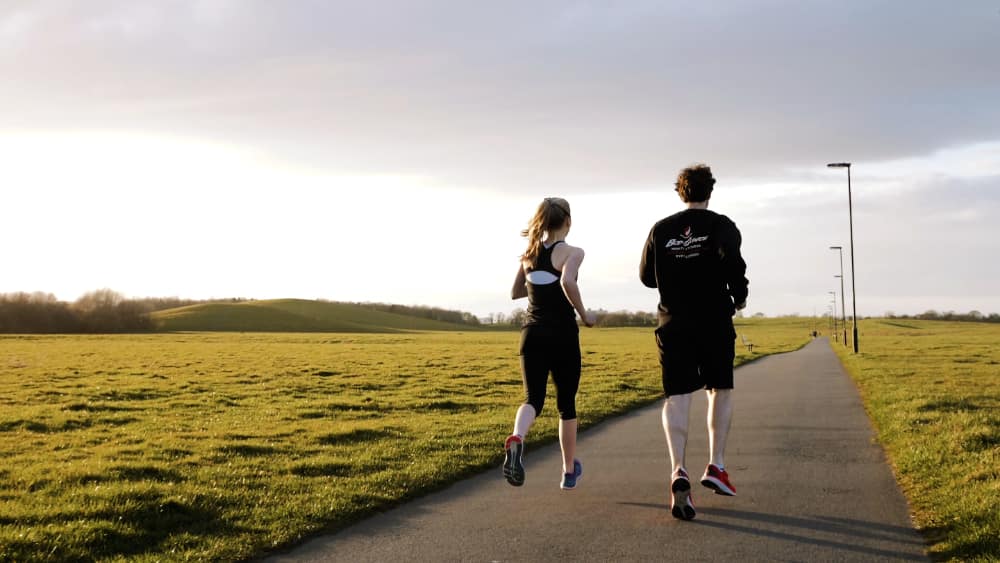 Case study – Graeme
Graeme came to us after his first marathon. His main goal was to reduce his marathon time through improving his technique.
Secondary to this he also wanted to reduce his risk of injury and reaffirm that he was training in the smartest way possible to get the most out of his running.
This video shows Graeme in his first session.
This video shows Graeme in his third session. The improvement is incredible!!
Graeme is continuing his training, is injury free and is on course to improve his PB over the marathon.
Testimonial – Aileen Smith
"Signing up for Newcastle Running School has been a fantastic boost to my running technique and recovery times. In just 8 weeks I've knocked 5 minutes off my half marathon PB and have finished runs feeling energetic without the usual aches and pains. Being filmed during the assessment really highlighted to me what improvements I could make. A weekly focused training session and some simple drills to practice have resulted in real improvements. The short course has been enjoyable and informative, so much so I've signed up for more."

"I'd recommend this bespoke specialist training to any runner at any level to improve results, prevent injury and to add a new dimension to your running."
Service and price
Initial Assessment + 5 Coaching Sessions Biomechanics assessment - first session one on one, which will take 60-90mins encompasses running history and aspirations, static postural assessment, Functional Movement Screen, filmed running assessment. Designed to identify weak links in running technique which will effect performance and injury risk.
5 follow up running coaching sessions which will be one on one and last 60mins. These are designed around the individual to improve on the weak links identified in the initial assessment. Last session will also involve a filmed re-assessment.
Cost £270 for 6 sessions package that includes assessment.
Assessment on its own £110.
Follow up sessions £45 per hour.