Personal Trainer/Exercise Specialist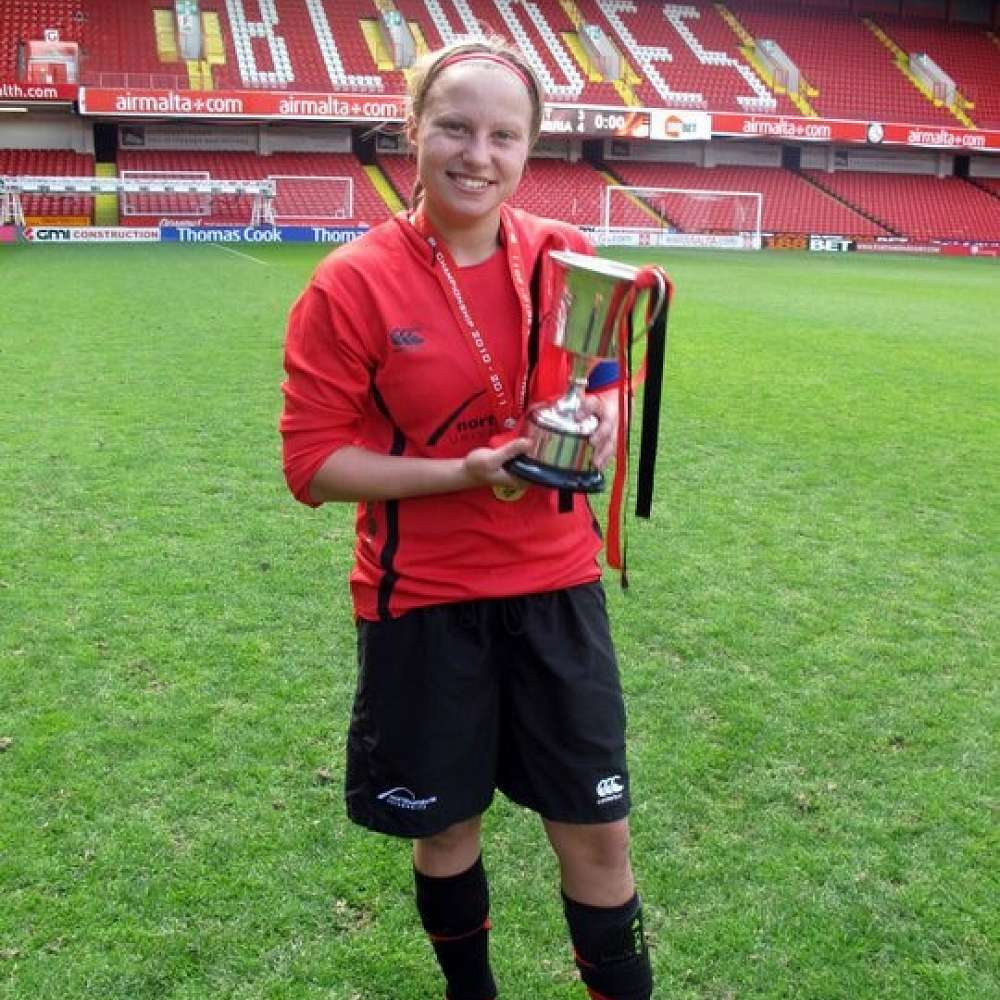 Sarah is a qualified personal trainer and gym instructor, passionate about health, fitness, and helping people to achieve their goals.
Her sporting background is football, having competed in the FA Women's Super League with Sunderland Women's FC, captaining the Development team for over six years. She also captained Northumbria University's first team, leading her side to win the British University and College Sports National cup.
Sarah also spent four months in Iceland (the country-not the shop) playing football for Grindavík Women's FC. Her love for sport has also enabled her to develop a lot of coaching and teaching experience, she now also coaches for the Durham Player Development centre, coaching football sessions to the under 11's girl squad.
Sarah uses her delivery of sport and fitness to help people with a number of barriers, these include; a range of learning disabilities, multiple sclerosis and anti-social behaviour. Having taught PE and sport qualifications for a number of different organisations, Sarah uses sports and fitness as a tool to engage and educate within different communities.
From her own experiences, Sarah has developed a lot of knowledge of general and sport-specific strength and conditioning, due to her own bad luck of injuries! She uses these experiences with others, and in all of her different work her main focus is helping others to set motivating and achievable targets.
From the teaching and multi-sport coaching she does, Sarah has developed a vast knowledge of fun activities that allows individuals to work hard and achieve their fitness goals, but in a way that is enjoyable and allows people to have fun whilst training.
Qualifications
Personal Training (Level 3) Active IQ
F.A. Youth Module Award Level 3
Fitness Instructing (Level 2) Active IQ
F.A. Football Coach (Level 2)
Qualified Teacher Learning and Skills Status
BSc Applied Sport Sciences with Sport Coaching, Northumbria University
CACHE Level 3 Certificate in Assessing Vocational Achievement (QCF)
Level 2 Award in Understanding Health Improvement
Professional Graduate Certificate in Post Compulsory Education and Training, Sunderland University
First Aid in Sport/in the workplace
Hobbies
Football
Futsal
Tennis
Badminton
Keeping fit
Watching sport
Participating in sports